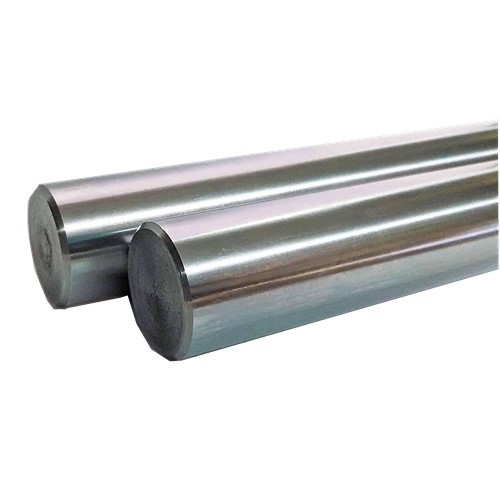 S45C 1045 CK45 Hard Chrome Shaft Piston Rod for Hydraulic
Item specifics
Diameter range :

6-70 mm
Delivery condition :

Harden, QT
Surface condition :

Chromed and polished
Description
the rods first undergo precision milling and processing, and are then put through grind surface chromium treatment, allowing a surface precision level of f8, and a surface hardness reaching HV850 minimum and up, which not only help to improve wear resistance but also help to extend the life cycle of the rods, thus helping the customer save cost.
Directly for cylinder, cylinder, shock absorber piston rod, and is widely used in textile printing and dyeing, printing machinery, guide rail, die-casting machine, injection molding machine guide rod, the ejector and other mechanical products of guide pin and four-column press guide post, fax machines, printers and other modern office machinery guide shaft and some precision slender shaft for the parts industry products.
Inch Sizes available
Cut to length sizes available
Precision tolerances and surface finish.
Custom sizes and chrome thickness available.
Salt spray tested to 48 hours minimum in accordance with ASTM B-117
Diameter range and Length
Diameter range: Φ6-Φ1000m
Length: 600~15000mm
External Diameter Accuracy: f8
Surface Roughness: Ra0.2μm ~ Ra0.4μm
Hard Chrome Thickness: 20Micron ± 10%
Surface Hardness: HV 850 (Minimum) up
Straightness : 0.15-0.25/1000mm
Meets ASTM A108, A311 class B, A434 Class BC/BD
Offered in Yield Strength of 75k and 100k.
Hardness of Rc 67-72, and a surface finish of 16 Ra maximum